Co-Location/Infrastructural Sharing by Competing International Telecom Companies in Ghana

Background

There are 5 major international competing telecommunication companies in the small country of Ghana, which have practically all built and continue to build their own individual capital-intensive national infrastructure resulting in these high costs and perhaps inefficiencies being passed down to the consumer. Other issues are interconnect issues. The more individual companies with individual infrastructures there are, the more skill is required in order to manage interconnect costs etc. This 'individual' company approach slows down communication development, which in turn slows down national development. Whilst some effort at sharing infrastructure has begun over the past 5 to 10 years, it seems to be generally uncoordinated from a nationalistic perspective and limited to private interaction between consenting competing telecom companies. Furthermore, it would appear as though not only technical expertise is required to optimize the use of the various networks, but the more important, but more difficult skill of the social engineering for competing telecom companies to cooperate with each other.

Objective

I intend to investigate how the process of optimizing the use of the various networks can be catalysed and approached in a more nationalistic, scientific and planned way, guided by appropriate telecom policy.

Methodology

Qualitative method will be used. In general, my method of data collection will be by participant observation, i.e. active participation in related telecom activities, meetings, operations, etc. of the telecom companies and regulating and cohort bodies such as NCA (National Communications Authority) etc. and taking records of such meetings. Guidance will be sought from the companies as to what is confidential information and what can be included in this thesis. This guidance will be followed strictly.

Conclusion

It is hoped that as a result of this research, guidelines on the best way to utilize, optimize and develop Ghana's telecom infrastructure would be developed which would save much cost, time and effort.


In this first paragraph, I should introduce myself, my business, my club, or my reason for building a Web site. I can use the subheadings below to give detailed introductions, or I can just summarize the introduction here. I could also give visitors tips for navigating my site what's located under each button, for example.
Listing Site Updates
Under one of these subheadings, it's a good idea to list recent updates to my site so that visitors, especially return visitors, can check out the new stuff first. For example, I could list the date and a brief description of the update:

7/16/00 Added pictures of my vacation to the Photo page.
6/25/00 Updated the team schedule for the fall 200 season.
5/30/00 Added information about a new product my business offers.

I could also list updated news about my site's topic. For example, if my site were about a particular sport, I'd could discuss the outcome of a recent competition.
Captions for pictures
Adding captions makes my pictures more interesting.
Notifying Visitors of Site Enhancements
Another idea for my home page's text is notifying visitors about the enhancements I put on my site. For example, I want visitors to sign my guestbook or fill out my survey Form E-mailer to answer questions about my site, my business, or my site's topic.
Send an email
Getting Rich Quick From My Site!
I might not want a large amount of text on my home page if I want to guide visitors toward my other pages. Instead of text, I can add others' buttons to this first page, and I'll be rewarded for people who click on the buttons. For example, if a visitor signs up for a Visa using the NextCard button on my site, I earn at least $20!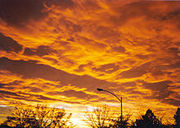 Captions for pictures
Adding captions makes my pictures more interesting.
Send an email